Key recommendations for social enterprises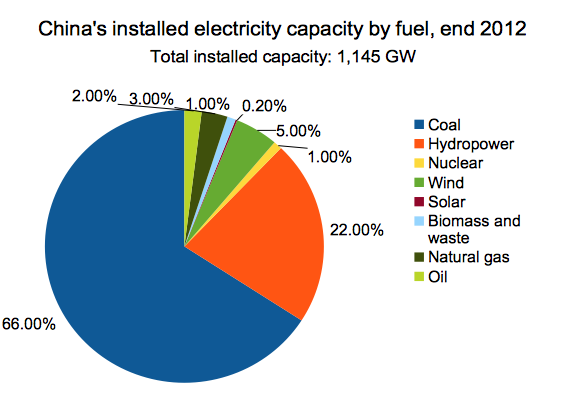 Given what has been outlined in this Spotlight about what doing business in China entails, we have made a few recommendations for aspiring social entrepreneurs who wish to make an impact there.
Understand the Needs of the Customer – Identify a need, and come up with a culturally and economically appropriate solution that fulfills that need and is suited to local conditions. Because China is such a vast country with a wide variety of ethnic groups, these factors can very greatly across wider geographic areas. A good example of such a product would be One Earth Design's SolSource, which they have successfully marketed in areas such as Tibet that have a lot of sunlight and where local dishes can be easily prepared with solar cooking.
Build Effective Relationships – This includes relationships with customers, domestic businesses, and local government officials. Building relationships with Chinese-owned business who are able to benefit from government-sanctioned favoritism may be a good way to reduce costs along the supply change. A Chinese-owned company that takes advantage of government subsidies could provide resources at a cheaper cost than foreign-owned enterprises.
Find Workarounds for Common Issues – Many of the regulatory and market barriers with getting a business started in China have simple solutions. For example, many enterprises incorporate in Hong Kong, where regulations are lax and investment policies are more liberalized, and then operate on the ground in mainland China. Another option would be to start a business with Chinese business partners and incorporate as a Chinese business so that protectionist trade and regulatory policies can be taken advantage of.
Leverage Existing Market Structures – Enterprises should be prepared to adapt to competitive and restrictive market conditions. An excellent way to be better suited to a market environment is to leverage existing features of the market. For example, a biodigester enterprise may want to find a way to make good use of the existing service system, or a biomass cookstove enterprise might seek a Chinese business partner that is capable of processing agricultural waste into biomass pellets. Through a combination of business partnerships and the use of existing market structures, developing an efficient and localized supply chain should be relatively easy compared to doing so in other developing nations.
Understand and Take Advantage of Regulation – It is crucial that an enterprise has a comprehensive understanding of the Chinese regulatory environment. This Spotlight is a great starting point, but further research should be done to gain a better understanding of what doing business within the Chinese regulatory framework is like. Some government policies, such as tax exemptions and subsidies, can be taken advantage of by the plucky social entrepreneur.
Don't Focus on the Electricity Sector – As of now, China's electricity sector is squared away in terms of access, and barriers to entry are too high at the moment for enterprises that simply seek to displace the use of fossil fuels. This may change as the Chinese electricity market continues to become more open to smaller private businesses.
Take Advantage of Niche Markets – Niche markets exist in some of the less developed areas of western China that social enterprises can take advantage of. Many of these areas are rich in solar and wind resources and lack biomass and coal resources.
Be Wary of Competition – Certain markets, such as the coal cookstove market, are highly competitive and well-developed. This makes market entry, success, and impact difficult. The best thing to do here would be to create a unique product that can fulfill a need that a lot of enterprises do not already serve.
Implement Effective Impact Monitoring – Many social enterprises in China find acquiring impact investment difficult because they lack effective monitoring systems to gauge their impact. Impact investment is a lot easier to acquire if enterprises know how much positive change they are catalyzing.
Utilize domestic manufacturing – China is the world's largest manufacturer, so it only makes sense to take advantage of domestic manufacturing capabilities. Enterprises should expect product sourcing to be even cheaper in China due to the elimination of costs associated with shipping overseas.