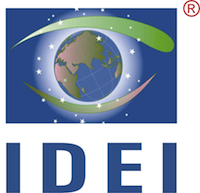 IDEI is a non-profit product development firm, which fills the gap of less-profit-focused R+D to design energy-saving water-focused products based on farmer need.
Energy Products/Services
Human Powered Treadle Pumps
Drip Irrigation Systems
Target Market
Indian smallholder farmers without access to proper irrigation.
Headquarters:
New Delhi, India
Established:
as an independent entity in India 2001; prior to that working as country office of IDE(USA) since 1991
Impact Areas:
India
Type:
Nonprofit
Energy Sectors:

Power Source: Other Power Sources; Human Power
Power Use: Powering Specialized Products and Services

Business Model Types:
Staff Size:
700 full-time and temporary
Annual Budget:
$5.8 million
Major Funders:
Many
Awards:
2004: Tech Museum of Innovation Award
2005:Templeton Freedom Prize Award for Social Entrepreneurship, Skoll Foundation: Social Entrepreneur Award
2006: Ashden Award for Sustainable Energy, Named to shortlist for US$1 million Alcan Prize for Sustainability
2008: Schwab Foundation: Outstanding Social Entrepreneur Award
2009: Ashden Awards: Outstanding Achievement Award
2010: Zayed Future Energy Prize
Value Proposition
IDEI sets up a supply chain for the private sector to sell its product, and conducts marketing in the areas in which it sells.
IDEI is effectively using grant money to create markets and conduct R+D, that have long been crucial barriers to improved technology adoption.
The increased productivity and diesel saved from the use of IDEI's Treadle Pump enables farmers to earn a net additional income of US$ 400 per year.
Problem Addressed
Smallholder farmers in India (75% of India's farmers, or 540m people) lack access to irrigation technologies.
Most research and development is focused on more profitable, larger scale customers, and small farmers only have access to diesel powered irrigation which they can barely afford, keeping them dependent on rain for food cultivation
This is compounded by droughts caused by climate-change.
Impact to Date
1.2 million farmers have generated $1.2 billion in income
Over 800, 000 treadle pump and 300, 000 drip irrigation systems adopted by smallholder farmers
5.2 billion m3 of water saved with the use of drip irrigation systems
700 million kWh electricity saved
Pumps ranging in price from $13-$40, which is easily affordable to smallholder farmers
$400 average increase in annual household net income
50% average increase in crop yield
602.8 million liters of diesel saved by using treadle pumps instead of diesel pumps
Milestones
1997: Started research and development on low-cost drip irrigation system
2001: IDEI became an Independent Indian Entity
2004: Facilitated formation of Global EasyWater Products, a for-profit company, to meet global drip demands
2007: Began rapid scaling thanks to Gates Foundation grant
2009: Received seed funding to establish a research and design center
Growth Plan
Create an 'Innovation to Impact' research center that will develop new irrigation technologies
Create new markets for our technologies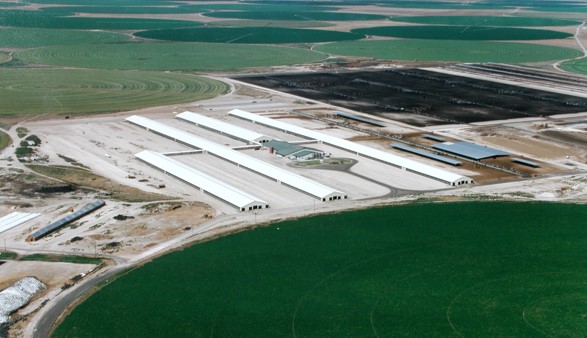 Product Sourcing & Development
IDEI develops its products through an intensive process of research, and then trains local manufacturers to produce them.
Distribution
IDEI distributes through local dealers, linking them to their partner manufacturers and helping them with marketing and awareness raising.
Supply chain Financing
IDEI doesn't provide finance to the supply chain itself. Dealers buy directly from manufacturers.
However, IDEI does facilitate distributors and manufacturers to access credit.
Marketing
IDEI conducts awareness raising campaigns in villages when it enters a new region, showing films to promote its products.
IDEI sells all its product through a brand, Krishak Bandhu, which is trusted and respected. Its own name has very little recognition.
Social Impact
IDEI is entirely impact focused. To increase their impact, they go beyond product development to do knowledge campaigns to help farmers improve production and link to markets after they produce.
Main metrics:

Carbon saved
Diesel saved
Water saved by drip products
Electricity saved
Number of work days created for farmers, dealers, and manufacturers
Income impact
Number of households who have adopted the technology
Revenue & Affordability
Products are priced low enough to not require financing, though farmers sometimes save for 1-2 months to buy.
One major challenge is that the government subsidizes more expensive products which are bought on credit and often forgives loans if customers can't pay. This distorts the market for customers who could afford to buy IDEI's cheaper products.
Financing
IDEI is non-profit and grant-financed.
However, to make their model more sustainable, they have begun facilitating for-profit subsidiaries, to sell the products IDEI develops. The first is Global Easy Water Products, an Acumen Fund investee, which sells the drip irrigation technologies.
Profits are returned to the business, but being a for-profit allows GEWP to offer investors a return.
IDEI has done one carbon credit process for its treadle pumps with JP Morgan and is starting the process of validation for drip irrigation.