Lowara ECOCIRC XL N Series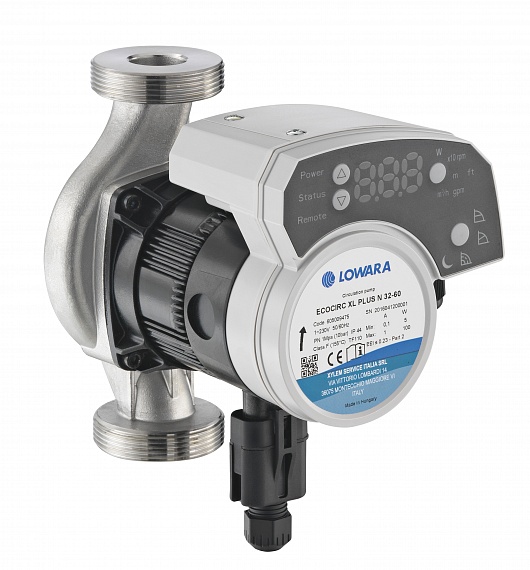 The Lowara Ecocirc XL and XL plus series of high-efficiency wet rotor pumps are designed using new technologies in the design of the hydraulics, motor and intelligent control system. Easy setup and clear LED display.
Dry run protection and pump venting system.
The Ecocicr XL has an additional feature:
Error log.
Modbus and BacNet parameterisation.
Constant temperature control.
Parallel and alternating operation for twin pumps.